A Windows-Based Tool offering a unified approach to numerical simulation of soil and rock mechanics, above & underground structures, excavations, soil-structure interaction and underground flow, including dynamics, thermal and moisture migration analysis.

ZSOIL has been developed at Zace Services Ltd since 1982. The latest versions were developed by a team led by A.Truty, K.Podles & Th.Zimmermann, with research experience at the Swiss Federal Institute of Technology, Cracow University of Technology, U.C.Berkeley, and Caltech.
ZSwalls™ 2023 is a 2D deep excavation – retaining wall analysis software program.
The program is based on the finite element method including coupled formulation for fully- and partially saturated two-phase media and advanced constitutive laws. ZSwalls™ analyzes excavation sequences including intermediate stability checks.
CONSULTING & DATA PREPARATION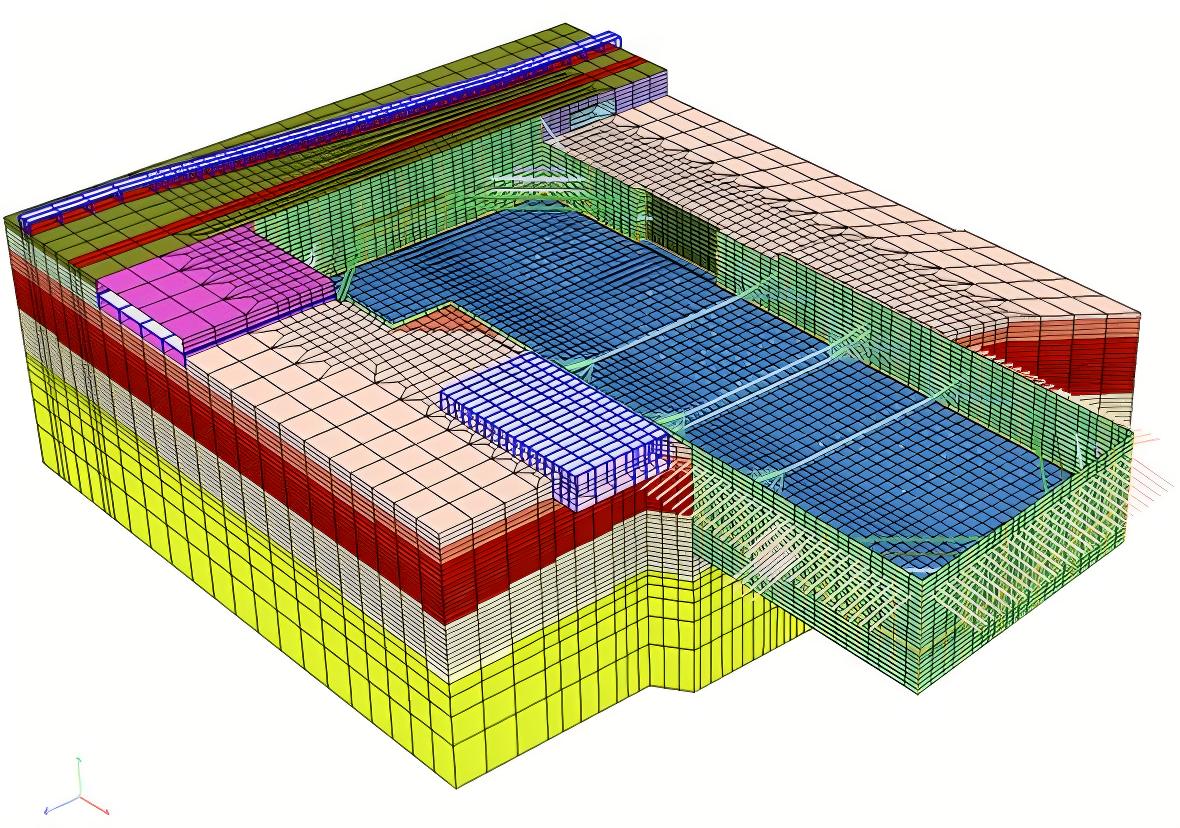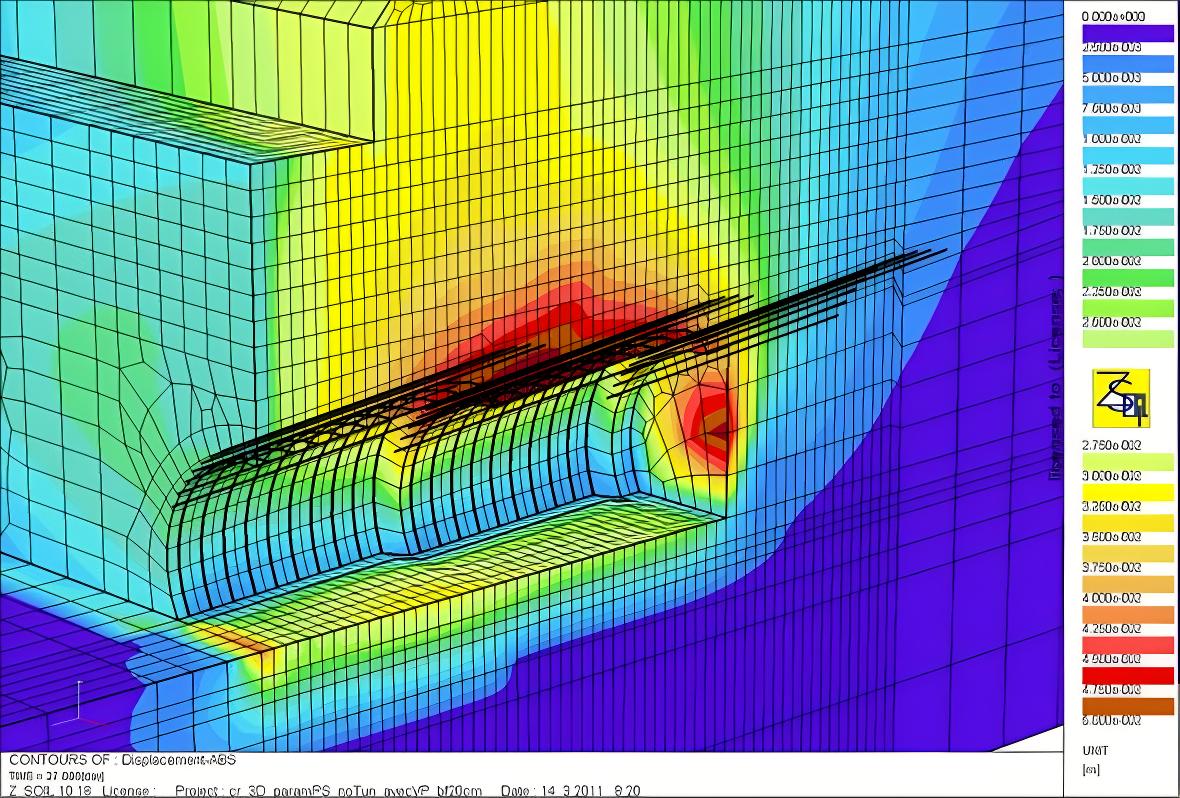 The calculations we perform allow us to evaluate the feasibility and then to optimize the variants in terms of costs, planning and safety, but also to provide the client with a global vision of the impact of his project on the built environment (added value in terms of image). With the help of advanced numerical modeling, we can get closer to the real behavior of the structure, bypass the simplifying assumptions sometimes required during a manual calculation, and thus sometimes validate a more daring (and often more economical) choice in terms of structural verification.